Reading and Q&A at Waterstones, Birmingham, as part of a series of events in London, Brighton and Birmingham to celebrate the launch of The Handsworth Times
Sharon Duggal in conversation with critic and writer, Amy Raphael  in the culmination event of City Reads as part of Brighton Festival 2017
City Reads has gathered some wonderful, diverse cultural thinkers from across the city to become a book group for ONE NIGHT ONLY to discuss Rose Tremain's Sacred Country. Come along, grab a cocktail from the bar, listen to their discussion, and then join in.
Featuring: Fox Fisher, Sharon Duggal, Heidi James, Sue Kim Steele-Green, June Miles Kingston, Craig Jordan-Baker, Mark Radcliffe and more…
Eavesdropping on all the chat will be author William Shaw, sharing the evening's conversation via his regular podcast The Book Group. It could get lively!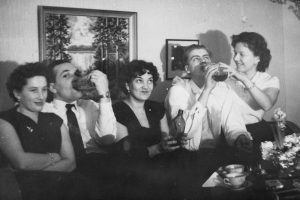 Three women writers. Three impressive debut novels…
Allie Rogers, author of the widely praised debut, Little Gold  and Polly Clark who wrote the impressive debut Larchfield chat to Sharon Duggal, last year's City Reads author. They will discuss the process of writing,
Allie Rogers' widely praised debut, Little Gold tells the story of a boyish girl on the brink of adolescence, who is struggling with the reality of her broken family and a home descending into chaos, Polly Clark's memorable debut Larchfield is a beautiful novel about a woman's struggle with isolation and sanity interwoven with a narrative about the poet W. H. Auden. They will be talking to Sharon Duggal (who's remarkable debut The Handsworth Times was the City Reads book for 2017). Recommended for booklovers and aspiring writers alike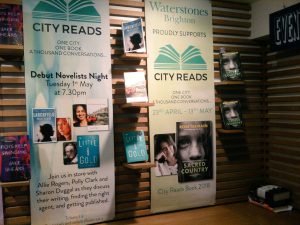 How do we write about the places and spaces that mean something to us – places we have just arrived at or have had to leave behind, or those that we have always lived in the midst of; or imaginary places that only exist in our minds? Join author, Sharon Duggal in a practical workshop designed to help you develop the perfect balance of words to truly evoke a sense of place in your writing and make your settings come to life, whatever they may be. As part of the workshop, Sharon will share her own experiences of writing about inner-city landscapes and the diverse communities that have settled in them.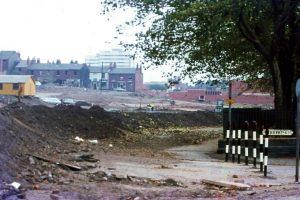 Birmingham is a writer's city with a long tradition of distinctive literary subcultures. Long-established novelists such as David Lodge and Jim Crace have spent most of their writing lives here, and the city continues to support and inspire new generations of voices.
Bringing together fiction from some of the city's most talented writers, both established and new, The Book of Birmingham (Comma Press) showcases and celebrates original and unusual writing, which captures various aspects and experiences of the city.
Hosted by editor Kavita Bhanot, this launch event will include readings from a fantastic line-up of Birmingham writers including C.D. Rose, Sharon Duggal, Malachi McIntosh and Jendella Benson.
This event is sponsored by the Greater Birmingham Chambers of Commerce.